10th Annual Health Care Conference: What happens after the Supreme Court rules on health care reform?
Date:
Tuesday, July 10th, 2012
Place:
SeaTac DoubleTree Hotel
18700 International Boulevard
Watch the event online
Legislative Update

Panel 1: Update on the State Health Insurance Exchange

Panel 2: The Affordable Care Act's impact on small businesses, providers, insurance companies, and hospitals

Lunch Keynote: Former Florida Attorney General Bill McCollum
Speaker Presentation Slides

Phil Dyer, Kibble & Prentice
Doug Conrad, UW health services professor: Health insurance exchange update
Dr. Henry Williams, MD: What comes next for health care providers?
---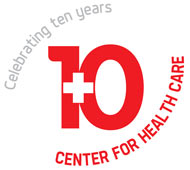 For information on the July 9th Spokane health care lunch event, please click here.
Washington Policy Center held its 10th Annual Health Care Policy Conference on July 10th in Seattle. The half-day conference provided the first in-depth analysis of the Supreme Court's Affordable Care Act decision, and featured keynote speaker Bill McCollum. Attendees learned what to expect in patient and provider care from policymakers, businesses, providers and the health care industry following the Court's landmark ruling, and panel discussions included:
A review of the recent legislative session with legislative leaders and the governor's office
An update on what the ruling means for the state health insurance exchange with exchange board members
A look at the effect the Supreme Court ruling will have on insurance, businesses, hospitals and doctors.
Event Agenda
7:30 a.m. - Registration and breakfast
8:00 a.m. - Welcome and Panel 1: Legislative Update, moderated by Jerry Cornfield of the Everett Herald
Sen. David Frockt (D-Seattle)
Rep. Joe Schmick (R-Colfax)
Jonathan Seib, Office of Governor Gregoire
9:05 a.m. - Panel 2: Washington State Health Benefit Exchange Update, moderated by Tom Curry, Executive Director and CEO, Washington State Medical Association
Phil Dyer, Senior Vice President, Health Management Services, Kibble & Prentice
Doug Conrad, Professor, Health Services, University of Washington
10:15 a.m. - Panel 3: What Comes Next after the Supreme Court Ruling? Moderated by Dr. Roger Stark, health care policy analyst, Washington Policy Center
Insurance - Jeff Roe, Premera
Business - Patrick Connor, National Federation of Independent Business
Hospitals - Joel Gilbertson, Providence Health & Services
Providers - Henry Williams, MD
12:00 p.m. - Keynote Address by Bill McCollum followed by Q&A
1:30 p.m. - Adjourn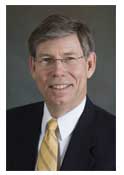 Bill McCollum was Florida's 36th Attorney General from 2007-2011 and served in the U.S. Congress from 1981-2001. As Attorney General, McCollum addressed issues ranging from a constitutional challenge to the 2010 national health care reform law, consumer protection, mortgage and Medicaid fraud, and the Deepwater Horizon oil spill. Currently he is a partner with the law firm SNR Denton where he works on public policy and regulation issues.
McCollum organized and led the attorneys general lawsuit against the individual mandate in the Affordable Care Act in 2010, which was argued before the Supreme Court in March 2012.
Previous WPC health care events have welcomed U.S. Congresswoman Cathy McMorris Rodgers; Dr. Steven Eastaugh, health care advisor to President Obama; and Dr. Regina Herzlinger, Harvard Business School professor.
Conference Sponsors
Premera Blue Cross
Washington State Medical Association
AstraZeneca
Dendreon
Eli Lilly & Company
First Choice Health
Johnson & Johnson
MD2
MedImmune
Merck
Physician's Insurance A Mutual Company
Proliance Surgeons, Inc.
Providence Health & Services
Regence Blue Shield
Washington Association of Health Underwriters

Conference Co-Presenters
Associated Builders & Contractors of Western Washington
Discovery Institute
East King County Chambers of Commerce Legislative Coalition
The Federalist Society - Puget Sound Chapter
Greater Issaquah Chamber of Commerce
National Federation of Independent Business
Puget Sound Health Alliance
Seattle CityClub
Washington Biotechnology & Biomedical Association
Washington Health Foundation
Washington Retail Association
Washington State Farm Bureau

To RSVP or for more information on sponsorship opportunities, contact Stephanie True at events [at] washingtonpolicy [dot] org or 206-937-9691.